"The Story of Sensorial" was inspired by the aspirational memoirs of Nguyen Thuy Giang Chau, who placed the first few drawing lines on the colorful picture of Sensorial fashion brand. Love and passion have motivated The Woman "who loves the beauty of fashion" to overcome every challenge to fulfill her wish, her dreams and her ultimate ideals...
With more than 20 years working in the fashion industry and supplying products for world's leading brands, she has had many chances to discover, experience and accumulate important knowledge and skills, which later on become the precious base for her determined career path: "To relieve fashion worries for middle-aged women, and to devote everything to the development of the national fashion industry". The Sensorial's story started then..., from a "Dream"!
A decade ago, with the context where the global fashion was developing fiercely, the way international fellows looked at the Vietnamese fashion still contained many limits. Hard work and skillful hands of skilled workers who provide high-quality processed products for foreign brands were very much appreciated. There was not, however, a single Vietnamese brand that broke through the Vietnamese border to join the regional and worldwide fashion industry. Being concerned and perturbed with the reality of the Vietnamese fashion industry. Listening and understanding the inner wish of women in their maturity, when they are a wife, a mother, a leader of their team and business, etc. In this stage, middle-aged women have better conditions and want to have better care of their images, to be more beautiful in daily moments, to be more glowing in every party, etc. And ultimately, to become the pride of families and the community. "How to make Sensorial a rescue to save middle-aged women from those anxieties and repetitive searching for a good fashion guide, to make them confident in every situation?" That is the question that has come back to Ms. Nguyen Thuy Giang Chau every now and then, throughout over half of her lifetime.. The Story of Sensorial has been recounted in a neat and delicate way, then carefully refined every smallest detail to become the symbol of a brand, beginning with the letter S
Let us introduce you the best values in every smallest detail that the Sensorial team is working on every day to deliver to our customers. Sensorial bears the vibrant national spirit with the first letter "S" - noble symbol of Vietnam. This letter "S" infers immense human souls and adores the woman's body curves. It also honors the crafting spirit, reminding of the soft and flexible image of silk fabric – the symbolic materials of the fashion industry. "S" does not forget to recall deep homeland spirit by representing "Sai Gon" – the fashion capital of Vietnam. The first three letters of the brand name are proudly the name of Vietnamese national flower – Sen Flower. "Sen" is also the name of the Vietnamese garment's founder – the fourth wife of Dinh Tien Hoang King – Madame Nguyen Thi Sen, with aims to praise the inheriting spirit of national garment tradition. All elements converge and become the core values of our brand, which the whole business always cherishes, preserves and promotes: "Fashion is not simply the appearance, it must complement the total value of a woman as well!"
Summer 2011, on the dynamic Tran Phu Street running across Nha Trang City, the first Sensorial showroom has officially launched and attracted many international tourists in this beautiful coastal city. Nguyen Thuy Giang Chau businesswoman – Founder of the Sensorial brand – has successfully reached her wonderful dream, the dream of building and celebrating the woman's value through a fashion's brand story. The brand's utmost principle is: "Sensorial to sublimate your style!"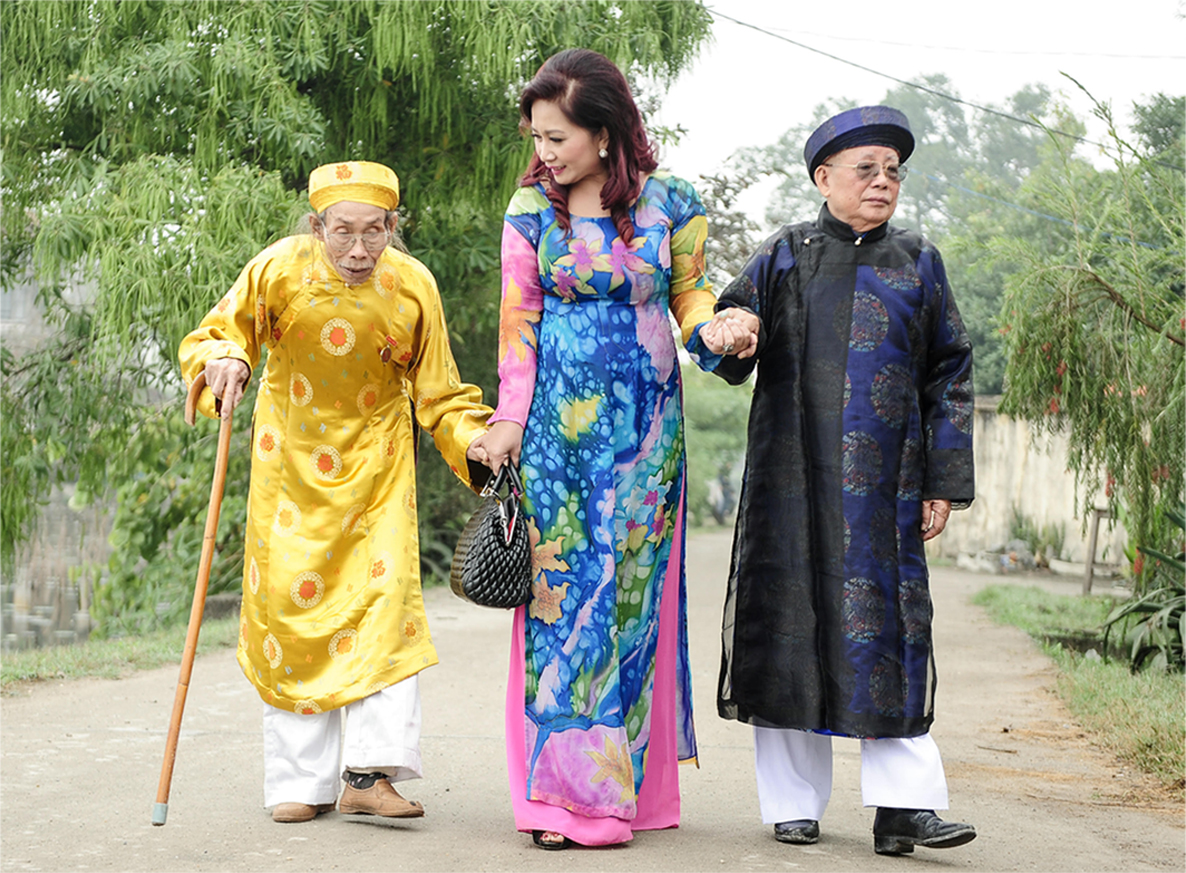 From then to now, it is not a long period of time to found and build a brand, but Sensorial has gone through an emotional journey to actualize beauty desires and dreams for millions of women in Vietnam. Sensorial has made our appearance from Nha Trang to Vung Tau, the capital Hanoi and inside many luxurious shopping malls such as Vincom Ba Trieu, Trang Tien Plaza, Hanoi Lotte Department Store, Vincom Ha Long, and Imperial Vung Tau. We do not forget to become a part of Sai Gon by locating on Dong Khoi – Crescent Mall, SC Vivo City (Phu My Hung New Urban Development) and moving to Vincom Xuan Khanh in Can Tho - the metropolis of the South West of Vietnam. The Sensorial brand has gone through a challenging journey and faced many obstacles, but is lucky enough to always receive love from customers of middle-aged women, businesswomen, companies, policy makes from inside and outside of the country. Elegant, confident and spreading values at many prestigious events, Sensual Fashion continues to shine at the top and contributes to the overall success of many programs: Beauty Power, The Singing Voice of Female Entrepreneurs in Hanoi, Miss Entrepreneur, Entrepreneur Prom, and accompanying big festivals held by the Saigon Entrepreneurs Club, BNI Vietnam Summit, etc.
Elegant, confident and spreading values at many prestigious events, Sensual Fashion continues to shine at the top and contributes to the overall success of many programs. Besides, Sensorial has created a deep impression on the national television via many special TV topics: Fashion and life, Fashion and style, Style and life, etc. The appearance of famous beauty names has dominated catwalks with the fashion collections from prestigious brands. With Sensorial, fashion carries on a special mission, in addition to sublimate female styles, to blur out traces of aging left by time on middle-aged women. Therefore, "Sensorial does not merely sell clothes, it sells fashion solution". With Sensorial, every woman seems to discover their own style and find herself in the fit of shapes, materials and every delicate lining. She also finds herself through the understanding of our designers and our enthusiast team. This is the mission that Sensorial commits to in our journey of development. The story of the Sensorial fashion brand continues to be livelier every day, receiving new members to create better, more stylish products...
We are honored to deliver the essence of our products to the beauty community: the feminine, elegant, charming and shining styles of women in all circumstances. Your bright smile is our joy. We stand shoulder to shoulder and together overcome every challenge, so that at any time, we are able to proudly tell the long, happy and memorable story of the brand Sensorial!